Edmund White and Felice Picano Discuss Gay Literature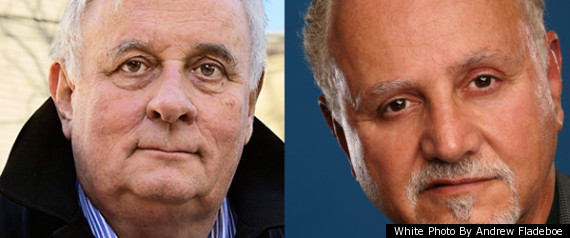 This month we've invited several LGBT authors to participate in our first ever Voice to Voice conversation series. Throughout January we'll feature intimate interviews between novelists, poets, playwrights, and writers as they discuss everything from the state of LGBT literature to sex and sexuality between the pages to the joys and challenges of writing about LGBT issues, themes, and lives.
Our first conversation is between Felice Picano and Edmund White. Both men were part of The Violet Quill, a legendary writing group that produced some of the greatest gay writers of the late 20th and 21st century.